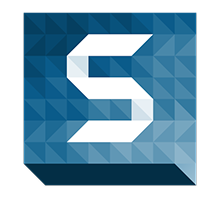 Description:
Visuals help clarify your message and get you hours back in your work day. Snagit is the premium tool for screen capture and screen recording on Windows and Mac. Combining traditional screenshots, videos, and image editing to help you share important information with the people who need it most.
Snagit's image and video capture is powerful, but not complex. You're in control of everything you capture, right down to the pixel. All-in-One Capture® grabs your entire desktop, a region, a window, or a scrolling window from any webpage or application—all with a single hotkey or click.
Showing team members is a lot easier than telling them. Snagit has a dynamic editor that lets you turn plain screenshots or screengrabs into clear, concise communication. Comment over screenshots using text boxes. Point out your ideas with arrows and shapes. Or simply highlight key areas. And Snagit's toolbar is completely customizable so all of your favorite tools stay front and center.
Context is everything. Recording a video lets the person on the other end actually hear your voice. So the next time a webpage, PDF, or video edit is sent to you for feedback, consider dropping the red pen and record a video instead. With Snagit, there's no waiting. You can record your video, and share it within seconds.
About TechSmith