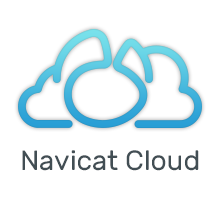 Description:
Navicat Cloud delivers sync and share solutions that are flexible and secure. You can access your connection settings, queries and models easily with multiple devices and share them easily to support collaboration with your coworkers from anywhere, on any device. Get your colleagues work together through our functionally rich, integrated and secure cloud services.
Synchronize your connection settings, queries, models, and virtual group information across all your devices including Windows, Mac, Linux, and iOS. Files stored in Navicat Cloud will automatically show up on Navicat desktop and mobile version so that you can get real-time access at anytime and from anywhere.
Navicat Cloud uses Amazon Simple Storage Service (Amazon S3) for all online storages. Files are stored using 256-bit AES encryption and transferred over a SSL secure tunnel between Navicat and our cloud service.
Navicat Cloud makes collaboration easy. You can create projects to share connections, queries and models with your team members. Your files are always up to date, allowing everyone to work on the most recent version of a file.
About Navicat