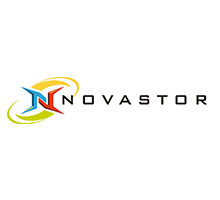 Description:
Network Backup - Simple and Reliable
Support for all current operating systems and applications (Windows, Linux, VMware, Hyper-V)
Peak-Performance on every storage (Disk, NAS, Tape Library, VTL, appliances) with your choice of backup strategy (Backup-to-disk, D2D2T)
Simple centralized management with an easy to understand reporting and a useful dashboard
High stability and fault tolerance.
Fixed pricing: Long Term Cost stability, with NovaStor, there are no unpleasant surprises. 6. Support? Immediately! From our engineers in the US and Germany via telephone and e-mail.
About NovaStor