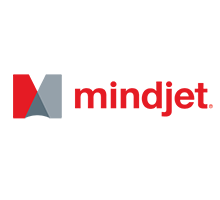 Description:
MindManager's flexible mind maps and diagrams promote freeform thinking and enable quick organization of ideas and information. Use MindManager's visual format to capture, organize and communicate complex topics more clearly. Manage your work more effectively with MindManager.
MindManager is available for both Windows and Mac desktops.
Capture
Use MindManager like a virtual whiteboard where you can brainstorm and capture your best thinking. Highlight meaningful connections while you build out ideas. Easily add notes, hyperlinks and attachments and work more efficiently with all your information in a single view.
Organize
Simply drag and drop to organize information and prioritize action items. Use MindManager maps to consolidate and transfer knowledge, analyze processes, and plan projects. Map out deliverables, due dates, dependencies and resources so everyone knows what they need to do, and when. And, when assumptions change, you can make adjustments quickly.
Communicate
Display feedback on the fly to improve meetings and drive participation. MindManager helps everyone involved see the big picture and all the details in context. Use MindManager's visual layout to create, validate, and communicate action items, business requirements, project goals, budget assumptions, and strategic priorities.
Manage
Move from brainstorming to planning to execution, all in a single application, and turn ideas into action. Progress markers, along with visible due dates and resources, aid status reviews. You can also use MindManager to organize your work, then export to Microsoft Office or Apple productivity apps.
About Mindjet