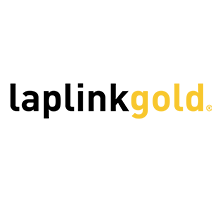 Description:
Manage Remote Computers and Files from Anywhere - If you need to provide remote technical support to field offices, remote servers and mobile professionals over all modes of connectivity, Laplink Gold for Windows 7 is the solution for you. Deploy Laplink Gold and your business can reduce support costs and increase employee productivity by enabling fast and easy secure remote access, remote control, file transfer and synchronization capabilities for all PCs in your organization.
Instant PC Connectivity
Establishes instant connectivity between all PCs in the enterprise and across all types of connections – including connections to unattended PCs – via the internet, private networks and VPNs, and even modem connections.
Comprehensive Remote Control
Increases corporate help desk productivity through faster resolution of help desk support incidents. Remotely manages all PCs in the enterprise, even when unattended, without changing firewall settings.
Laplink Remote Desktop
Enables help desk support technicians to log in to users' PCs with full administrative rights.
About Laplink