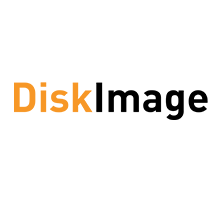 Description:
A complete imaging solution for all business machines - Laplink DiskImage is a comprehensive imaging and backup solution that protects and safeguards all PCs in your organization against potential system failures – and provides easy and efficient recovery of all PC images and data in the event that unforeseen disaster strikes.
Laplink DiskImage goes beyond other imaging products by including the ability to create complete forensic images to ensure proper data recovery, as well as a Start CD with integrated rescue tools that enable you to restore images and recover from even the worst types of failures where Windows is no longer able to run.
One-Click Imaging
Create images effortlessly of entire PCs or individual partitions with virtually no time investment and no loss of IT staff or user productivity.
Drive Zones
Choose between space saving used sector imaging (to reduce storage utilization), or all-encompassing forensic imaging (to better insure complete recovery of lost data).
Fast, Easy to Use Rescue Tools
Quickly recover lost data from system failures – even for systems where Windows is unable to boot -- and minimize any potential damage to your business with our bootable Start PC and integrated rescue tools.
Individual File Restore
Increase IT staff and user productivity by providing easy access to critical files and folders from an image without having to restore the entire image.
Scheduled Imaging
Minimize IT staff and user time investment by setting up pre-scheduled, automated imaging jobs.
Two Versions
There are two versions of Laplink DiskImage to suit your needs: Laplink DiskImage Professional for all workstations, and Laplink DiskImage Server for your servers.
About Laplink