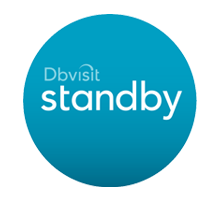 Description:
Maintaining your database, protecting it against failures and ensuring recovery from disasters or outages, is an essential part of a DBA's role.
But without the right tools it can prove to be the most unproductive and stressful part of it too. Because Dbvisit Standby gives you control over your database, it makes managing Oracle Standard Edition environments less of a chore and frees up more time to focus on other activities.
Designed by DBAs for DBAs, Dbvisit Standby gives you the confidence that you need to ensure business continuity and protect your existing infrastructure, whether on-premises, hybrid or in the cloud, from unexpected outages that could put your critical data at risk.
If you are considering updating your aging hardware infrastructure, Oracle Database Appliance is already optimized for Disaster Recovery with Dbvisit Standby, ensuring that you have the perfect solution for your Oracle Standard Edition environment.
- Leader: Dbvisit Standby is the #number 1 tool of choice globally for Disaster Recovery
- Reputable: Trusted by DBAs in 1300+ companies in 110 countries to protect their data
- Intuitive: Elegant fully featured web-based interface and command line
- Optimized: Certified as Oracle Database Appliance Optimzed
- Feature rich: Full support for RAC and ASM
- Cloud ready: Full support for cloud including Oracle, AWS and Microsoft Azure
- Task reduction: Automatic creation of standby database to save time
- Stress free: Designed to make life easy for DBAs and Administrators
About Dbvisit