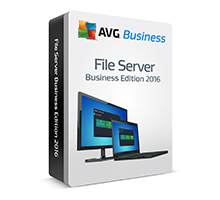 Description:
Protect your business data and network against hackers, malware and spam
Online security threats are serious business. Hackers and malware can sneak in and disrupt your operations, costing you time and money. Worse still, hackers and malware can take down your business completely.
AVG File Server Edition helps keep your customer and business data safe from hackers and malware: hassle and worry you just don't need.
About AVG