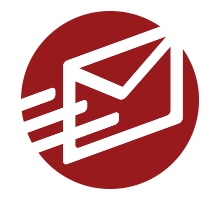 MDaemon Private Email Server
Description:
Alt-N Technologies has been developing Windows-based email, email security, Outlook collaboration, and network fax management products for small-to-medium businesses worldwide. The products offer affordable, reliable, and feature-rich capabilities without the complexities and support costs required by more expensive, enterprise-class alternatives.
MDaemon Private Email Server
Provides easy access to your inbox, calendar, contacts, tasks, notes, and documents from the office, home, or any location that has Internet connectivity. Provided free with MDaemon Messaging Server, WorldClient sends and receives messages from any connected computer, smartphone, or tablet using a web browser such as Internet Explorer, Chrome, Firefox, Opera, and Safari. It runs on computers equipped with Windows, Mac OS X, and Linux and supports SSL connections.
MDaemon Offers:

WorldClient (Web-Based Email)
MDaemon Remote Administration
WorldClient Instant Messenger
Microsoft Outlook Integration (Outlook Connector)
Powerful Spam Filter
Backscatter Protection
Hijacked Account Detection
Easy Setup, Administration, and Maintenance
Powerful Mail List Engine
Public Folder Ticketing System
Active Directory Monitoring
IMAP COMPRESS
Supports Popular Smartphone Mobile Devices
ActiveSync for MDaemon
Mobile Device Management for IT Policies
About Alt-N Technologies